Jas Waters (Dead) Bio, Age, Height, Husband, Net Worth, Movies and TV shows
June 10, 2020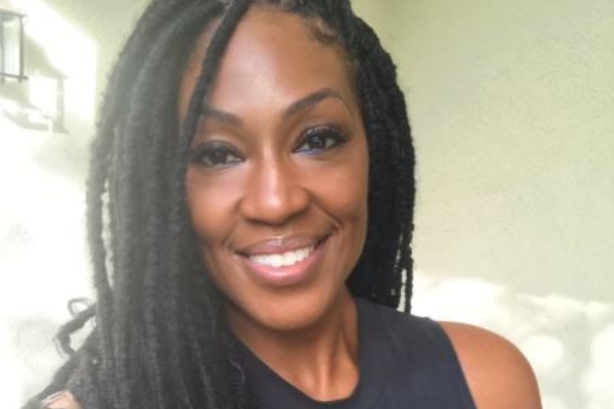 Jas Waters Biography
This is what you need to know about the late Jas Waters, an American writer known for her work on This Is Us and Jim Carrey's Kidding. Waters is also a celebrated journalist and broadcaster who went by the nickname, JasFly.
Jas Waters Death
The TV writer and journalist well known for her work on This Is Us and most recently on Kidding, Jas Waters has died. The news was confirmed on June 10 2020 in a statement from the This Is Us writer's Twitter account. No cause of death was given.
"The entire #ThisIsUs family was devastated to learn of Jas Waters passing," the statement read. "In our time together, Jas left her mark on us and ALL over the show. She was a brilliant storyteller and a force of nature. We send our deepest sympathies to her loved ones. She was one of us. RIP @JasFly."
Jas Waters Age
Jas Waters passed away at the age of 39 years old.
Jas Waters Family
Waters was raised by her grandmother in Evanston, Illinois. She revealed this in a November 2018 interview. Speaking about her father, she revealed that he would regularly bring her to see the popular movies at the time, including New Jack City and Harlem Nights.
Jas Waters's Net Worth
Waters had an approximate net worth of $100k -$1 million U.S dollars. Her writing career was the primary source of her income.
Jas Waters Education
Waters is a graduate of Columbia College in Chicago.
Jas Waters Career
Waters is known for her work as a writer on This Is Us and Jim Carrey's Kidding. She was also a freelance journalist. During her career as a journalist, Waters wrote a column for Vibe magazine and maintained her own blog site. Waters said that she has interviewed figures as diverse as Warren Buffett and Jay-Z and her favorite interview was the one she conducted with rapper Jeezy.
Waters had also made appearances in VH1's reality show, Gossip Game. Waters had also worked on the productions of TV shows such as ER and MTV's The Real World. She also worked in movies, like Spiderman, Barbershop, and Save the Last Dance.
Waters served as the story editor for 10 episodes of Kidding in addition to writing two episodes. Between 2017 and 2018, she was a staff writer on NBC's hit show, This Is Us. She is credited with 18 episodes of the show. Before that, she wrote four episodes of Comedy Central's Hood Adjacent. Waters also wrote an episode of VH1's The Breaks in 2017.
Jas Waters Movies and TV Shows
Known For. What Men Want Writer (2019)
Kidding Writer (2018-2020)
This Is Us Writer (2017-2018)
The Breaks Writer (2017)
Writer. Kidding (2018-2020)
What Men Want (2019)
This Is Us (2017-2018)
Hood Adjacent with James Davis (2017)
Read more……………………………………….
James Lesure Bio, Age, Height, Wife, Net Worth, Movies and TV Shows
Inde Navarrette Bio, Age, Height, Boyfriend, Net Worth, 13 Reasons Why