Jonny Beauchamp Bio, Age, Height, Girlfriend, Net Worth, Movies and TV Shows
February 6, 2020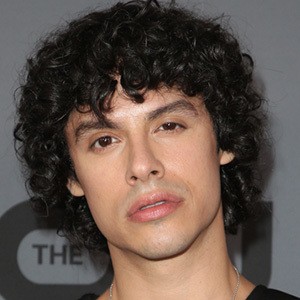 Jonny Beauchamp Biography – Wiki
This is what you need to know about Jonny Beauchamp, the Puerto Rican actor from New York City known for his work on Showtime's series Penny Dreadful, NBC's Chicago P.D., and Roland Emmerich's 2015 film, Stonewall.
Jonny Beauchamp Age
Beauchamp was born in March 1989 in New York City, New York, USA. He is 31 years old as of 2020.
Jonny Beauchamp Height
Beauchamp stands at a height of 5 Feet 11 Inches.
Jonny Beauchamp Weight
75 kgs.
Jonny Beauchamp Girlfriend
Beauchamp is openly gay and often talks about his experience of growing up. He portrays Jorge/Ginger Lopez, a drag queen in the TV series Katy Keene. Regarding his relationship status, the Puerto Rican actor is yet to disclose the detail. No report about his dating story or partners ever made highlights.
Jonny Beauchamp Net Worth
Beauchamp has an approximated net worth of between $100K -$1 million U.S dollars. His acting career is the primary source of his income.
Jonny Beauchamp Education
Beauchamp went to numerous performing arts high schools in and around New York City but attributes the bulk of his training to New York's Professional Performing Arts School (PPAS.)
It was there that he participated in a production of Arthur Miller's A View From The Bridge, which he claims lead him to "understand what it meant to really be an Actor."
Beauchamp is a graduate from Marymount Manhattan College with a BA in Theatre Performance with a minor in Gender and Sexuality Studies.
Jonny Beauchamp Movies and TV Shows
Katy Keene 2020
Jitters 2018
Black Wake 2018
Nerve 2016
Thirsty 2016
Stonewall 2015